What does a business coach do?
Are you curious about what a Business Coach does and how one can help your business?
Regardless of what type or size of business you run, a business coach can be highly beneficial to you and your business. However, without an understanding of what a business coach does, it's hard to know how they can help you, or when you should start working with one.
In this article I hope to answer these questions, and more, so you have more clarity around when to engage a business coach.
What is a business coach?
A business coach is typically an experienced entrepreneur who dedicates their time and skill to helping other entrepreneurs grow their business. They work alongside the business owner, helping them to define their vision and goals, and put the strategies in place that will help them achieve those goals and vision.

What does a business coach do?
If you wanted to become a professional gymnast, there are two ways to do that. You could a) spend hours watching videos and reading training books on how to be a gymnast, then develop your skills through trial and error. Or you could b) hire a gymnastics coach to train you and help you hone your skills faster.
Why is this relevant?
Because a business coach does the same thing for a business owner. The coach provides the guidance and accountability the business owner needs in order to get where they want to be, with less trial and error.
They help you set and achieve goals
Your coach will help you identify where you want to be in the future, and works with you to define your goals, and set practical action plans.
They keep you accountable
Along with your business goals and action plan, a business coach is your accountability partner. They help you to stay on top of your goals. If you hit some challenges along the way, they help you overcome them.
They see your blind spots
Have you ever heard the phrase, 'you can't see the label from inside the bottle'? Business owners are so close to their business that they can't see their own blind spots. A business coach's experienced perspective can help you identify problem areas before they become too big to handle.
They show you opportunities
It's a common misconception that a business coach only helps a business when they're in trouble. While they certainly can do that, but a business can benefit from a business coach at any stage or position in the business. 
Your business might be doing well, but a business coach can help you take on opportunities that you may have otherwise missed or been to nervous to attempt. Likewise, they can help you achieve bigger things, or find more joy in your business.
They help you overcome mindset barriers
Business can be scary, and our fears and doubts often hold us back from what we're truly capable of. A business coach can help you overcome those fears, and transform your mindset into one that can confidently move forward.
They help you be the best version of yourself
A business coach helps you see the big picture. Even if you struggle to envision your ideal business future, a good business coach can help you see more potential in yourself than you previously thought possible.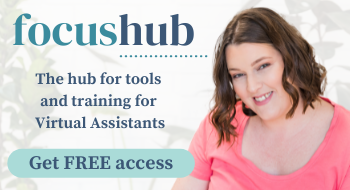 Specialised coaches
Not all coaches are created equal. Often they will have a particular area of business in which they specialise. Small or micro businesses will have different goals and challenges than a large companies, therefore it's more beneficial to work with a coach who specialises in your type of business.
Just as coaches can specialise in size of business, they also specialise in other areas of business. For instance, one coach may work predominantly with ecommerce businesses, where another will focus on helping the service sector. One coach may have more training and experience in mindset, while another will be highly skilled in marketing.
When searching for a coach to work with your business, its beneficial to find one that has a high level of expertise in your industry, or aspect of your business that you'd like to focus on.
Are you ready to work with a coach?
If you've been reading this and it sounds like exactly what you need, then feel free to view my coaching packages, or schedule a time for us to chat about how I can help you.
About the author
Michelle is a chocoholic, stationery obsessed Business Coach from the seaside town of Mandurah, WA. She specialises in working with Virtual Assistants and B2B service providers, helping them to grow a fulfilling, sustainable and profitable home-based business.
Shall we keep in touch?
Keep up to date with the latest updates, biz resources and training by joining my list. Unsubscribe anytime.