Michelle Marks - Business Growth Coach
Hi! I'm Michelle, the head chocoholic around here. Oh, I'm also a Business Coach too.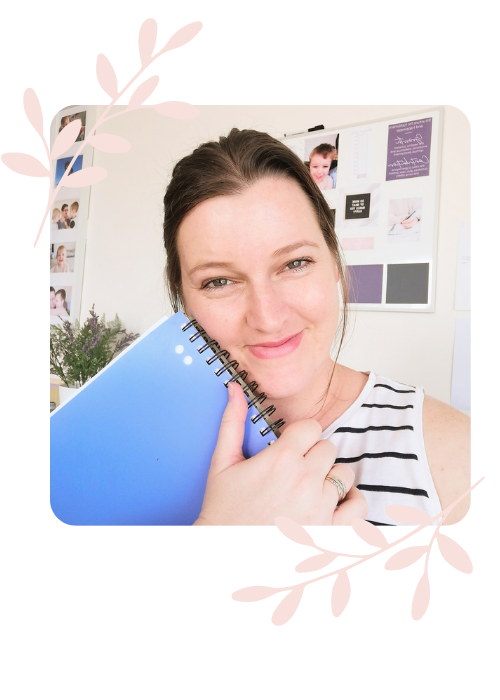 It's my mission to support Freelancers and VA industry business owners all over Australia in growing a sustainable business that fulfills them in every way. 
Since I was a teenager, I've wanted to work for myself running a business. To me, it was a fantastic way to take control of my career, be independent, and live a less-conventional life.
There were two key things that mattered;
For me to enjoy what I do in my life and business, and
To be financially independent while doing it.
It took me 13 years' worth of attempts at business to get there. But with the right mindset, guidance, and resources, I may have gotten there a lot sooner. That's why I'm here now. 
Women who start a business based on their skillset often go into their business with high hopes and positivity, dreaming of a lifestyle where they can have something for themselves, pursue their career doing what they love, and being more present for their family, while not having to struggle with negative aspects of working as an employee.
The issue though, is that while they are passionate and proficient in their area of expertise, growing and running a business is new territory for them. They have a lot to learn, and new skills to grasp and implement immediately.
There's a steep learning curve they have to climb in order to achieve their dream business.
My business exists to help these women access the training, resources, support and accountability required to grow a business that brings them this level of fulfillment, flexibility and financial stability.
Here's a few ways I can help you do this:
Business Coaching Session
A coaching session with Michelle will help you find the clarity, motivation and practical actions steps to get you back on the right track.
AUD
295.00
What I'm here to help you with
You have created a beautiful business using your skills and experience to help others. You're really good at what you do, but running a business is a whole new world.
You're constantly learning. All the things you need to do to grow a business.
You need more flexibility, and time to yourself, but your business isn't quite earning enough to get by. As a result, you might feel the urge to do even more but you're already exhausted from managing your client work and your own marketing and admin (not to mention the household stuff and kids!)
Does running a business really have to be this hard?
Nope. This is where I step in.
Through my resources, memberships or 1:1 coaching, I want to help you increase your profits and enjoyment, without adding to your already full workload. In fact, I want to help you do all this while doing less in your business.
Sound a bit far fetched?
When you've been down that path it makes perfect sense. I don't do the whole "one strategy fits all" (I'm big on helping you do business your way) but there are some key steps you can take to reducing your overwhelm and stress, while increasing your enjoyment and profits. 
Want to know more about how I can help you with this? Let's have a quick chat to see what will work best for you and your business.
Flourish Club Membership
The Flourish Club is a membership subscription available to service-based business owners. The membership provides exclusive access to Flourish Club community, dedicated development sessions, training, and resource hub.
AUD
45.00
"Michelle is one of those rare people that you know just gets you. She is always there for her members (and friends) and guides you through all the stages of your business to allow you to be the best woman, mother and business owner that you can be! My business wouldn't be growing the way it is, through a pandemic no less, without her love, support and guidance. Do yourself a favour: listen to her podcasts, join the Facebook group and yes, become a member because you will not regret it."
Quirky Facts About Michelle
What's the weirdest food you like?
Pea sandwiches. Seriously, try them!
What did you do before you were a Business Coach?
I'm a serial entrepreneur, so before I became a Business Coach I was a creative Virtual Assistant. Graphic design was my specialty, and I had been doing that on and off since I was 21. Prior to that I was a Media & Communications Officer (which is basically marketing and PR) for local government. 
What's your favourite colour?
Purple. Probably doesn't come as a surprise. I love aqua/turquoise/teal too. No surprise there either.
What are your hobbies?
I like creative stuff. Watercolour painting, calligraphy, photography and most recently I've become addicted to polymer clay. I have a hobby-business making clay fridge magnets. Other than that I love spending time with my hubby and kids, reading, watching movies. 
If you could tell your 8-year old self something, what would it be?
That it's ok to pave your own path. You don't have to be what you think everyone else wants you to be. Life's no fun that way.
What I'm up to on Instagram…